Chocolate shops line every corner, the smell of sweet waffles perfume the air, and the sound of horse-drawn carriages clamber against the worn cobblestone streets.
While one or two of these aspects may be recognizable for many European cities, the town of Bruges has a unique persona all of its own.
Sure Bruges has the pastel-colored buildings and the mellow-flowing canals similar to many quaint towns you can find throughout Europe, but there is something else that has always intrigued me about this city that goes beyond its recognizable characteristics.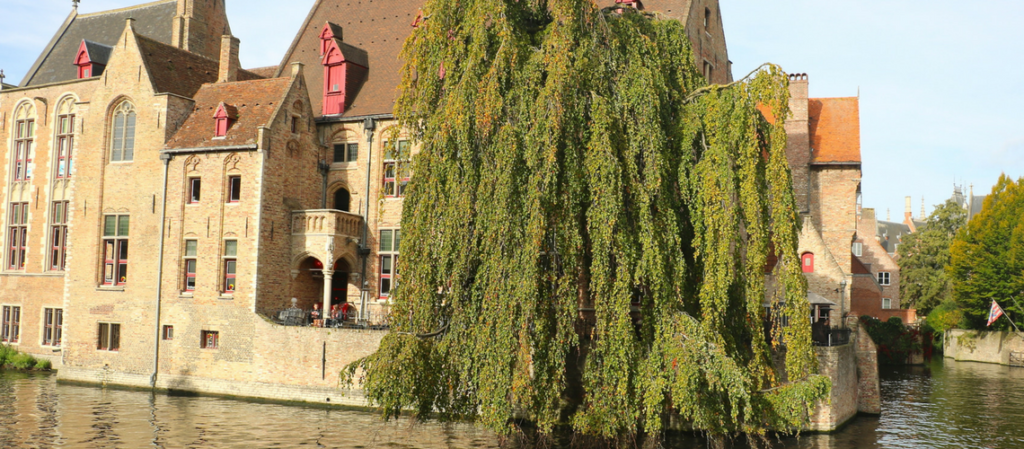 Bruges is a place that I have always been fond of since my first visit over a year ago. I had seen a photo of its city center and was captivated to the point where I knew I had to see it myself.
During my first visit to Bruges, I remember thinking to myself that I would probably never have the opportunity to revisit this city because there was no way I would be living in Europe yet again after my time abroad. Funny how things work out 🙂
This time around during my visit to Bruges, I found myself reminiscing about my previous trip and felt incredibly blessed and fortunate to be sharing this beautifully remembered experience, but this time with a group of new friends to enjoy it with.
If you are looking to visit Bruges but don't know where to start, check out this quick guide on the main things to do and see during your time in this city.
When Should I Visit Bruges?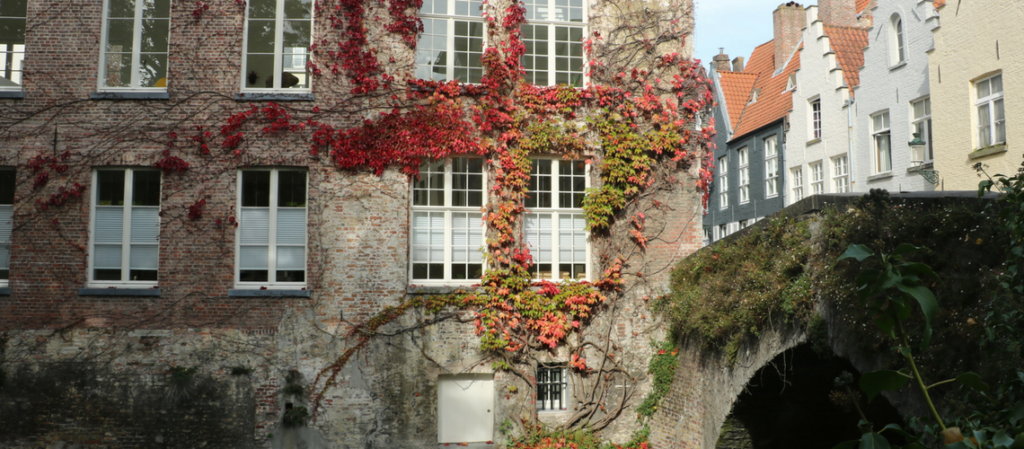 While this depends on your travel schedule, there are some factors to consider before planning your visit. Keep in mind that Belgium can be very cold in the winter months, which can make traveling both difficult and unenjoyable if you are not properly prepared.
On the other hand, the summer months have beautiful weather that unfortunately attracts a wave of tourists. For me, I prefer to visit Bruges in late September to mid-October. This time of year isn't too cold where it's unbearable, and the crowds seem to be at a minimum.
How to Get to Bruges From Brussels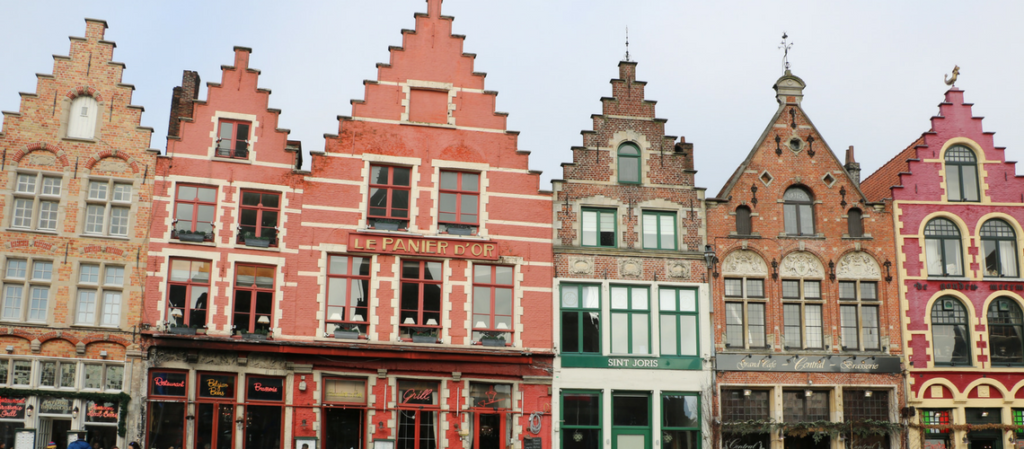 If you plan on visiting Bruges yourself, odds are this is not your home base or final destination. Bruges is a great day trip to take from Brussels or any other city in Belgium for that matter.
The best, cheapest, and easiest way to get here is by train. Depending on the route, the ride can take anywhere from an hour to an hour and a half.
Also, no need to purchase the ticket ahead of time. Trains run about every 20 minutes and can be bought right at the station before your departure.
What To-Do in Bruges for a Day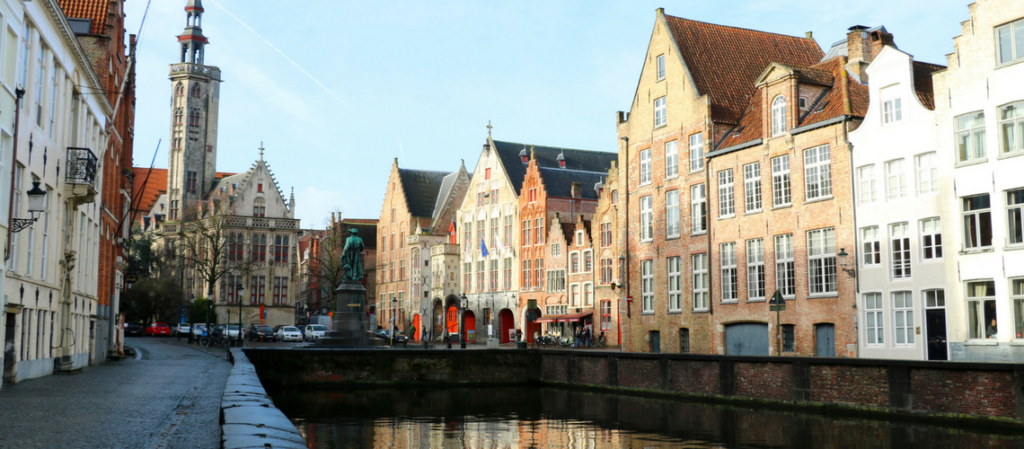 While I'm sure there are many lovely museums and churches to see, I spent most of my time wandering through the canal's pathways and narrow streets. The town has a chocolate museum, canal excursion, and plenty of restaurants to check out throughout your day stay as well.
To start off your trip to Bruges, I suggest visiting the Market Square which is at the very city center. This is a regal and prestigious center that shows off pastel-colored buildings, rows of horse-drawn carriages, and the massive belfry of Bruges.
From there, check out the main side streets that branch off in the nearby areas. The historic center of Bruges is the epitome of a "fairytale town" so make sure you take some extra time to really walk around and explore.
As I mentioned before, boat excursions are available throughout the city which is very reasonably priced. To see Bruges from a different perspective, hop on one of these boats for a little history lesson and some fantastic views.
What to Eat in Bruges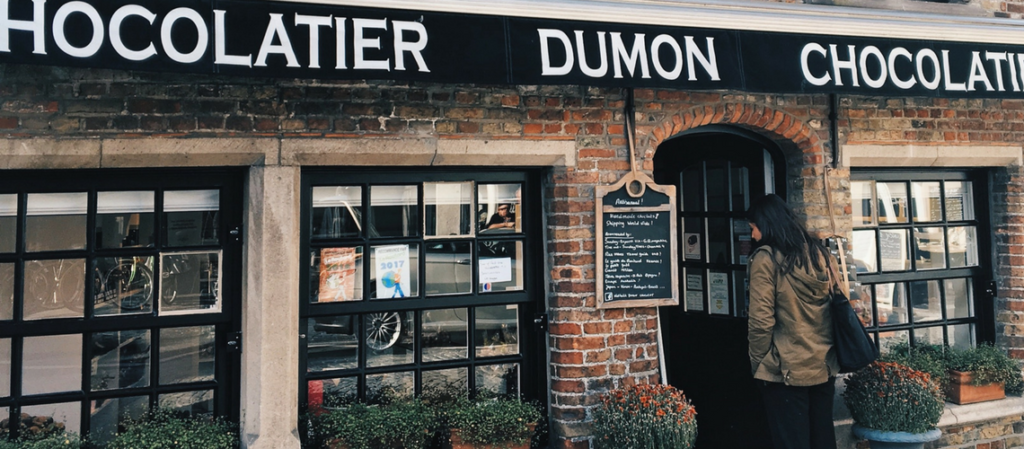 If you are going to Bruges or anywhere else in Belgium for that matter, there are several local favorites that you must try before you leave. One of the most famous of course is the waffle. You can find these on almost any corner throughout any city of Belgium. To avoid looking like a tourist, try getting your waffle without any toppings. (trust me, it's sooo much better)
Another classic to try is the Belgium chocolate. You will see chocolate shops literally everywhere around the city so choose wisely. My favorite chocolate shop I always go to when I'm in Bruges is Dumon Chocolatier. This place offers an assortment of their best selling chocolates for around 10 euros.
Aside from the sweets, mussels and Brussels cannot be forgotten. These mussels are brought out by the bucketful and are usually covered in a briny garlic sauce. Served on the side comes a plate of fresh fries. To wash it all down, make sure to sample a local Belgian style beer that the country is famous for.
Bruges is one of those places that really stuck with me. Sure it may not be a city that has endless things to do and see, but its sheer charm and personality is something I will always admire.
If I still haven't inspired you to come see this lovely city, here are some more pictures from my day trip to Bruges.