All the rumors you have heard about Copenhagen are true. The city is impeccably clean, bikes dominate the roads, and every local has that signature champagne-colored hair (and are also very good looking might I add).
Copenhagen has always been one of the top places I have wanted to visit during my time abroad. I have done so much traveling throughout southern Europe, which has been incredible, but I knew that was just one piece of the puzzle when it came to uncovering all that Europe has to offer.
Let me just start off by saying Copenhagen is a beautiful city. In fact, if you are going to visit any of the Nordic capitals, I highly suggest starting off with this one.
What to Know Before You Go to Copenhagen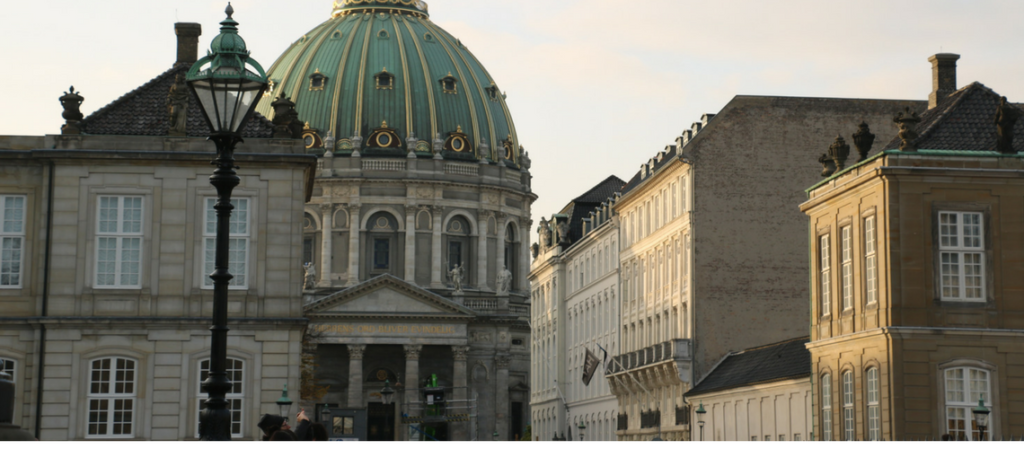 Even though this city has so many positive aspects, they also have a reputation for being a budget traveler's nightmare. Yes, it is also true that this city is extremely expensive as well. However, that should not deter you from coming to Copenhagen in the first place.
Although I still consider myself in the budget-travel category, I was able to manage my money and have a great experience overall. Granted I didn't stay for a long time, but a few days was just enough to see what I wanted to see without blowing all my money in the process.
They also use a different money system instead of the euro. Here you will find that all places take and use the Danish Krone. When I went, I took out enough money for my weekend stay all at once and used my card for any big purchases.
Lastly, everyone there spoke perfect English, so don't worry about how you are going to communicate. I never had a single issue with the language barrier, however, I heard that's not always the case if you go to other smaller cities around Denmark.
Things to Do in Copenhagen
Go on a free walking tour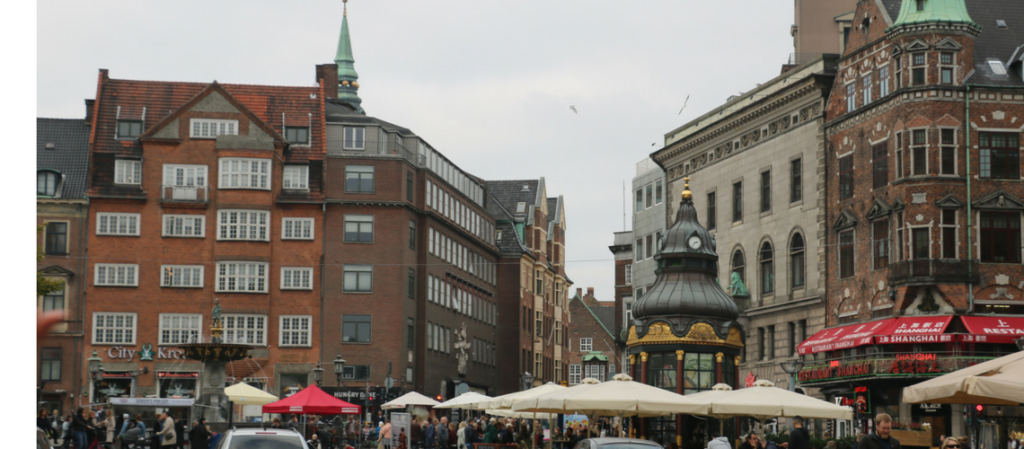 Whenever I go to a new city and am short on time, I always go on a free walking tour so I can become familiar with the area. The one I used in Copenhagen was with the Sandemans tour company.
Starting your trip with a free walking tour allows you to see all the important sights that must be seen while also getting a little history lesson in the process. I personally find these 2-hour tours extremely valuable and try to go on one whenever possible (especially if I didn't plan as well as I had hoped to before I got there).
On this specific walking tour, we got to see the Copenhagen Opera House, 18th-century churches, the royal palaces, Nyhavn Canal, and so much more.
Stroll Along the Nyhavn Canal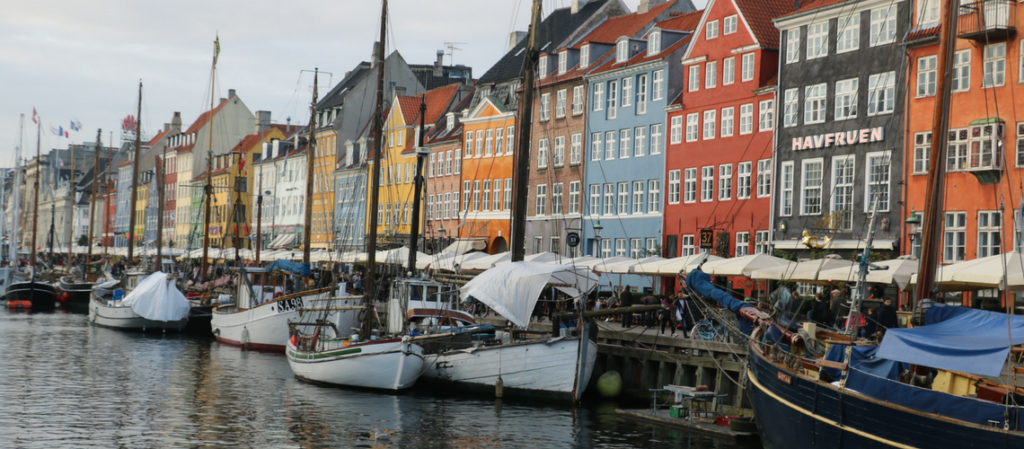 When you picture Copenhagen, this is the area that should come to mind. The brightly-painted buildings with white trimmings complement the antique sailboats that float in the harbor, creating an image that comes straight out of a fairytale.
This canal is charming and unique, giving visitors a different perception of what life must have been like during the earlier years of Copenhagen. Come down to this area in the afternoon for some solid people watching and a relaxing beer.
Walk through the Rosenborg Castle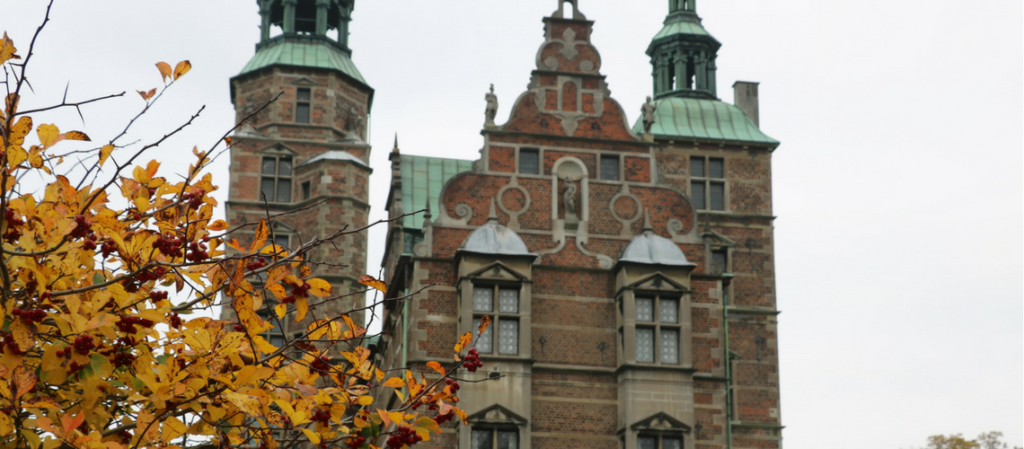 Located right in the city center lies the Rosenborg Castle. Here you will be able to see 400-year-old treasures, crown jewels, and beautiful portraits. This lovely estate captures traditional architecture and an impressive garden that deserves a quick stop while visiting Copenhagen.
(Maybe) Visit the Little Mermaid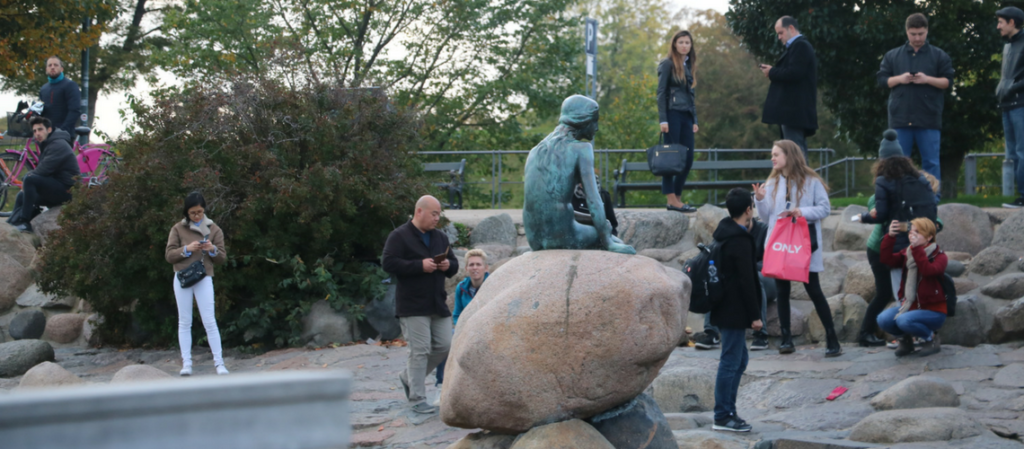 I will mention this solely for the fact that most people want to see this statue when coming to Denmark, but if you are crunched on time do not try to see this.
Yes, it is beautiful; however, it is also pretty anti-climatic and just another statue in my opinion. I wasn't going to make the trek over to her but our canal boat tour made a quick stop while we cruised throughout the canals. As you can see, this place is SUPER touristy and doesn't have all that much to see.
Have Some Fun at Tivoli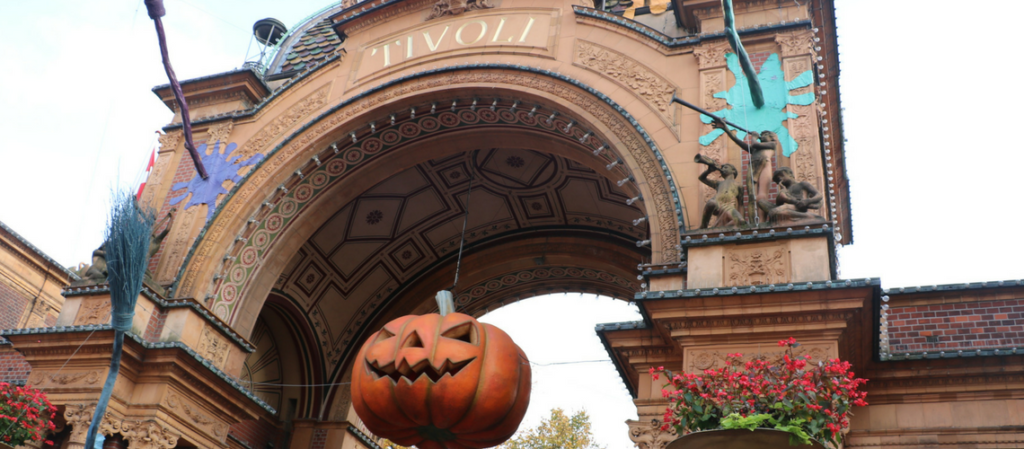 Tired of sightseeing? If so, head on over to the world's oldest amusement park. Whether you go on the rides or not, there is still plenty to do and see for a night of fun. Most people recommend coming here in the evening to check out the beautiful lights and fireworks.
Climb the Tower at The Church of Our Saviour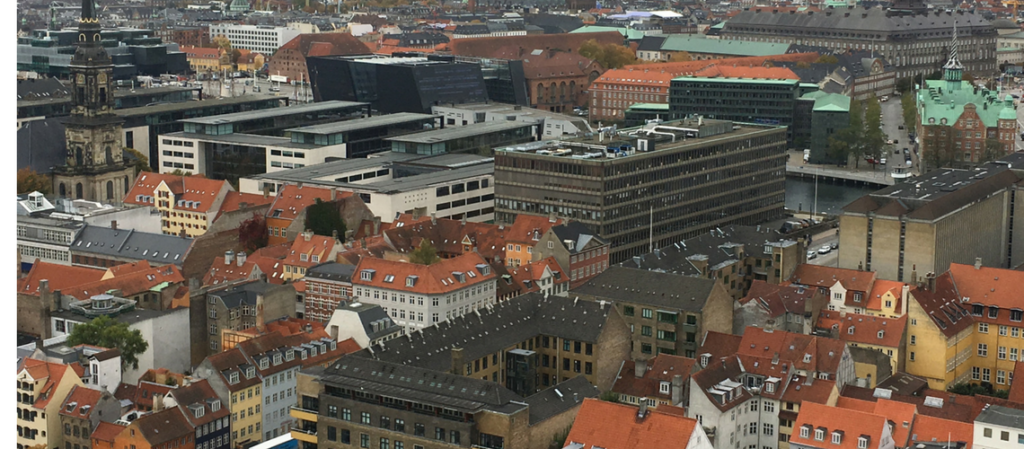 To find the best view in all of Copenhagen (and experience the scariest climb of your life), head on over to the Church of Our Saviour. After climbing 400 steps through a dingy bell tower, you will be rewarded with vast, panoramic views covering all of Copenhagen.
Once you are finished, make sure to check out the inside of the church as well. You will find that the style of this church is remarkably different compared to any other cathedral you might find in other European countries.
Eat at Paper Island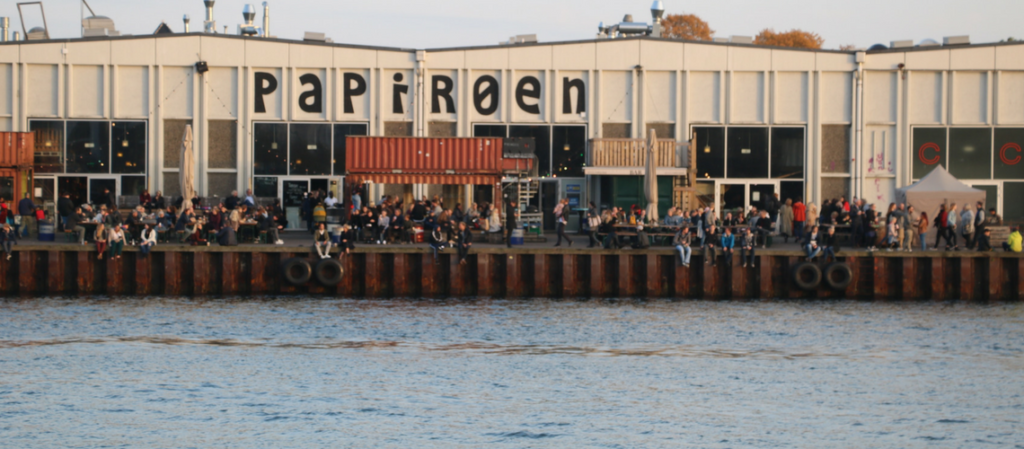 Paper Island, also known as Papirøen by the locals, is a giant warehouse filled with food stalls. Not only does this place offer up some incredible food, but it's also situated in a pristine location right on the harbor front.
As most of you already know, I am a big fan of street food. So you could say I had died and gone to heaven when I walked into this place. It also had great vibes and decor throughout the entire warehouse, which I was very much into as well.
Here you can find any food imaginable and is cheaper than what you would normally pay for a dinner in Copenhagen. I ended up trying a falafel stand that had awesome hummus.
Outside they have a section of communal picnic tables to sit and enjoy some music and views. Whether you come for a beer or an afternoon snack, be sure to stop by Paper Island during your stay in Copenhagen.
See the Canals by Boat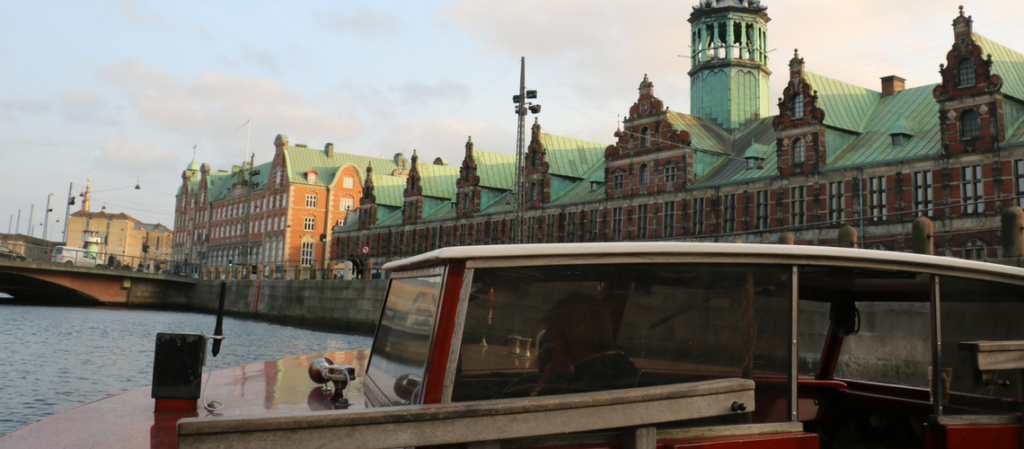 With so much water in Copenhagen, a leisure afternoon boat ride is a great experience to have while visiting the city. There are a few different areas to hop on, however, the most popular one that most people start at is at the Nyhavn Canal.
Experience Freetown Christiania
I cannot finish this blog post without mentioning Freetown Christiania. This area of the city is basically a small hippy commune that practices an alternative way of living. In this community, police officers turn a blind eye and let the citizens do as they please.
This, of course, does not mean they are allowed to do hard drugs or cause serious harm to one another, but they are allowed to sell and smoke weed whenever they want and basically live as squatters in abandoned buildings. For me, I felt like Freetown Christiania was so different than any society I have ever experienced, which made the visit that much more amusing. Also, this one doesn't have a picture because taking photos is forbidden once you enter.
Eat at The Meatpacking District 
The Meatpacking District in Vesterbro was seriously one of my favorite spots in Copenhagen. Why exactly? Well, from the outside, this place just looks like a bunch of rundown buildings with a big parking lot, however, once you explore a little deeper the whole place completely transforms. In these buildings you can find some of the most creative and delicious restaurants with an up and coming vibe. I ate at Warpigs Brewpub which served up a mean BBQ with some in-house beers.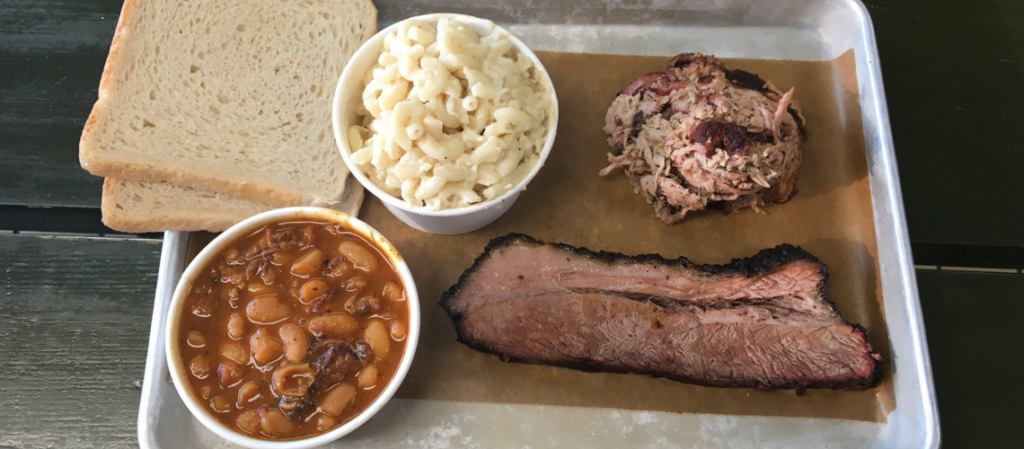 Museums to visit:
Although I did not make it to any myself, there are several museums throughout the city that are worth a visit if your time permits. Some popular museums to check out are:
Museum of Danish Resistance
Statens Museum For Kunst
Nationalmuseet
NY Carlsberg Glyptotek
Design Museum Danmark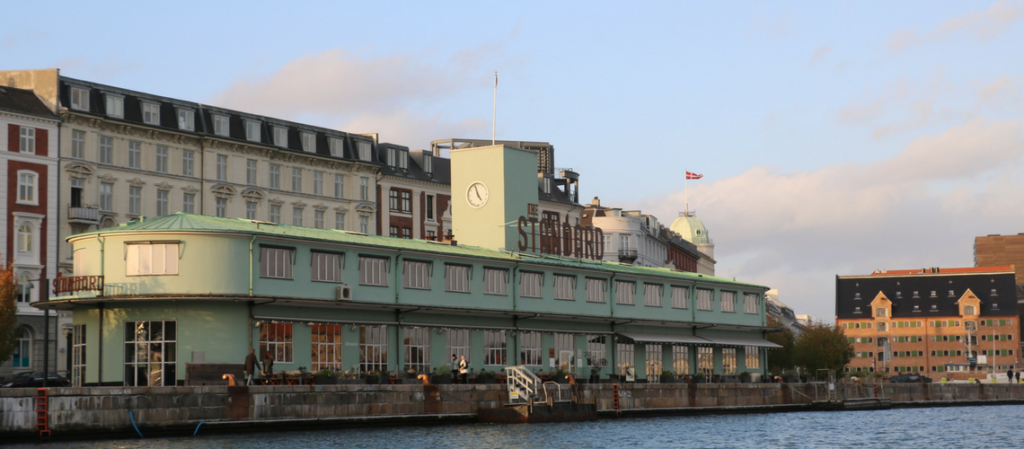 After hitting all of these spots, I can guarantee that your trip to Copenhagen will be nothing short of phenomenal. Even though I only had a few days to explore the city, I had a fantastic time and am already looking forward to my next return.
Have you been to Copenhagen? If so, what was your favorite part of the city? Let me know in the Comments below!